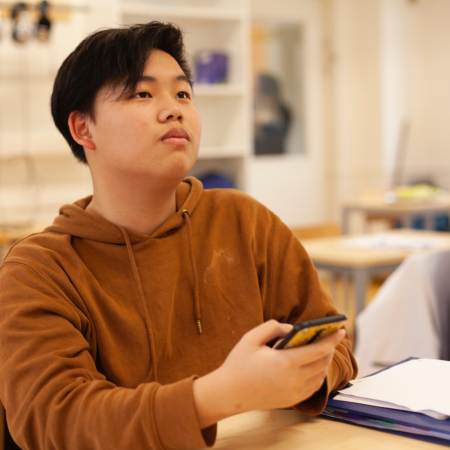 NECESSARY MATERIALS
The school provides the pupils with all the materials and login details that they need for the lessons. However, pupils are required to bring their own sports kit for physical education lessons.
FREE SCHOOLING
ISK provides free education. We are funded by the government.
TIMETABLE
Lessons are taught daily from Monday to Friday. The school day ends at 13.15 every Friday.
1st lesson 09.00 – 10.00
2nd lesson 10.00 – 11.00
Break
3rd lesson 11.15 – 12.15
4th lesson 12.15 – 13.15
Break 5th lesson
13.45 – 14.45
6th lesson 14.45 – 15.45
INDIVIDUAL SUPPORT WITH HOMEWORK
Pupils can receive individual homework support from a tutor. The tutors are enthusiastic students from Wageningen University. The support can be arranged for Friday afternoons or Saturday mornings.
PARENTS' EVENINGS
Each year we organize a parents' evening during which all parents/guardians of the pupils at Pantarijn can meet one another. These evenings are also attended by the pupils themselves. An interpreter is provided for each language. During the parents' evening, we explain more about the teaching methods at ISK and we also discuss the Dutch educational system. You have the opportunity to ask questions and to get to know the other parents/guardians as well as the classmates of your child/children. We consider it to be very important that you know what your son/daughter is learning and doing at school!
HOLIDAYS IN THE 2021-2022 ACADEMIC YEAR
Autumn half-term: Monday 24 - Friday 28 October 2022
Christmas holiday: Monday 26 December 2022 - Friday 6 January 2023
Spring half-term: Monday 27 February - Friday 3 March 2023
Easter weekend: Monday 10 April 2023
May half-term: Monday 24 April - Friday 5 May 2023
Ascension Day weekend: Thursday 18 and Friday 19 May 2023
Whitsun weekend: Monday 29 May 2023
Summer holiday: Monday 10 July - Friday 18 August 2023